LMX1305 LMX.® HIIT Bench - Where function meets Fitness
De LMX1305 LMX.® HIIT Bench is de meest multi-functionele bank die er is! 
De LMX.® HIIT Bench zorgt dat je een snelle en effectieve workout kunt hebben en is geschikt voor elk niveau. De HIIT Bench is ideaal voor: 
- sportcentra 
- fitness clubs
- personal training studio's 
- functionele zones
- fysiotherapie en revalidatie centra
- bedrijfsfitness
- boutique gyms
- functionele groepslessen
- home gyms
De LMX.® HIIT bench is ontwikkeld met als hoofdpunten functionaliteit, design en kwaliteit/duurzaamheid. 
Het bankje kan zowel plat als in zitpositie gebruikt worden. De kussens zijn zeer duurzaam waardoor de HIIT Bench ook geschikt is voor plyometrische oefeningen. Rubberen bescherming voor de dumbbells en hoge kwaliteit wielen maken onder andere dat de LMX1305 LMX.® HIIT Bench geschikt is voor intensief commercieel gebruik.
Kenmerken: 
- kleur: zwart gepoedercoat frame en zwarte hoge kwaliteit kussens 
- afmetingen: L135 x B35 x H53cm
- gewicht: 85kg
- rubberen bescherming voor kettlebells en dumbbells 
- biedt ruimte voor: 
1 of 2 LMX93 kettlebells (afhankelijk van het gewicht/maat van de kettlebell)
4 LMX72 PU dumbbellsets, LMX81 Hexagon dumbbellsets, LMX79 Lifemaxx dumbbellsets tot 15kg
1 slamball tot 10kg
Optioneel: Battle rope & power tube 
Aangeraden accessoires:

LMX72 Lifemaxx PU dumbbellset 2pcs/set (1 - 60kg)

LMX93 Crossmaxx® Powdercoated kettlebell (4 - 40kg)

LMX1171 Power tube (level 1 - 4)

LMX1288.1 Crossmaxx® Premium Battle rope 1,5" 12m

LMX1287 Battle rope with sleeve 12m (various sizes)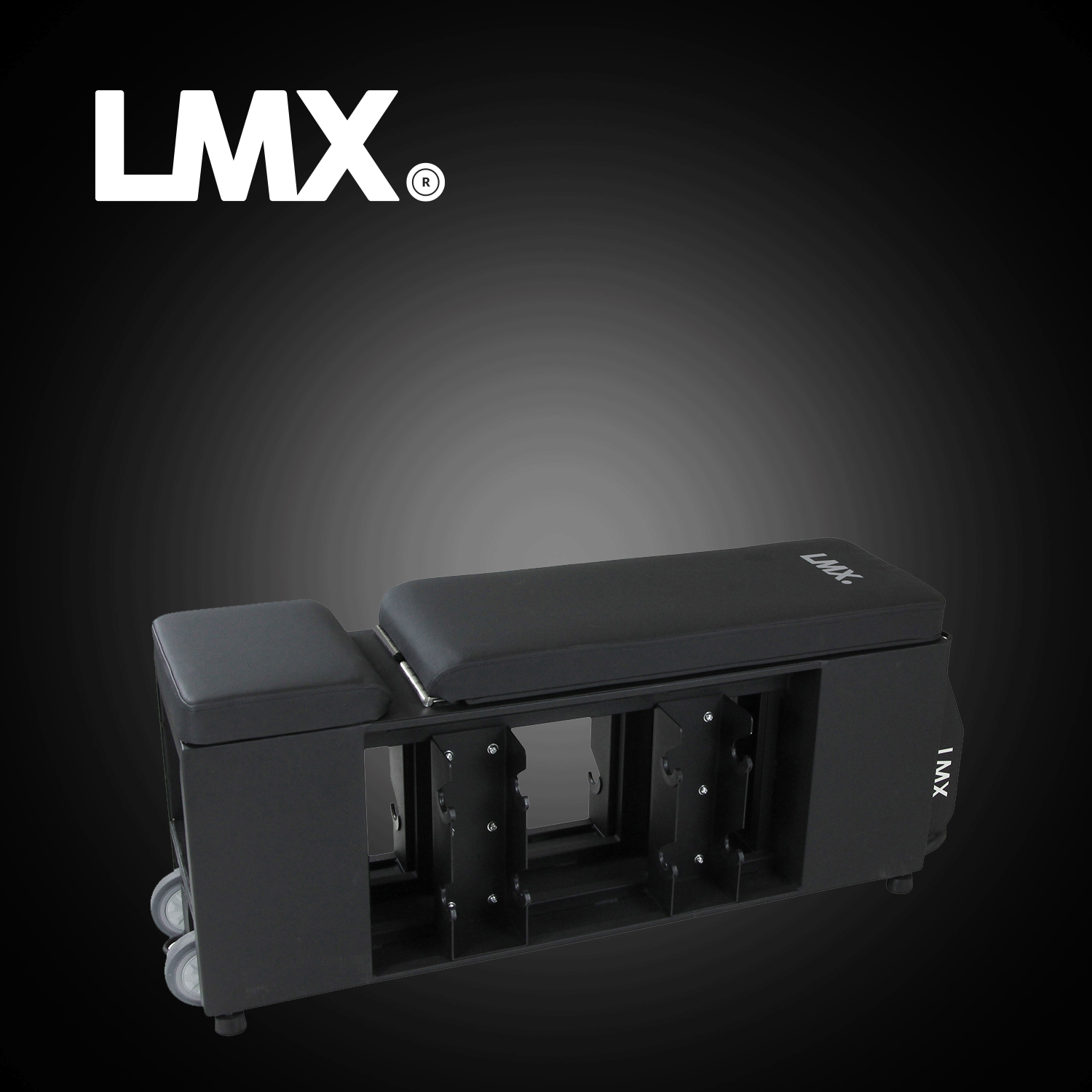 Nicole de Haan
19-02-2020 09:36
Prima bankjes, uitstekend ogend. Degelijk opgebouwd. Biedt ruimte voor 8 dumbells, 1 slamball en 2 kettlebells.
4
sterren op basis van
1
beoordelingen