LMX1305 LMX.® HIIT Bench - Where function meets Fitness
The LMX1305 LMX.® HIIT Bench is the most mulitfunctional bench for fitness! 
The LMX.® HIIT Bench allows an effective and fast workout for every level of fitness. The HIIT bench is perfect for: 
- sport centres 
- fitness clubs
- personal Training studios
- functional areas
- physiotherapy and rehabilitation centers
- corporate gyms 
- boutique gyms
- functional grouptraining
- home gyms
The LMX.® HIIT bench is developed with functionality, design and quality/durability as main points.
The bench can be used both flat and in sitting position. The cushions are very durable, making the HIIT bench also suitable for plyometrix exercises. Rubber protection for dumbbells and high quality wheels makes that the HIIT bench is suitable for intensive commercial use. 
Specifics: 
- colour: black powdercoated frame and black HQ cushions
- dimensions: L135 x B35 x H53 cm
- weight: 85 kg
- rubber protection for kettlebells and dumbbells 
- has space for:
1 or 2 LMX93 kettlebells (depends on the size/weight of the kettlebell)
4 LMX72 PU dumbbellsets, LMX81 Hexagon dumbbellsets, LMX79 Lifemaxx dumbbellsets up till 15 kg
1 slamball up till 10 kg
Optional: Battle rope & power tube 
Recommended accessories:  
LMX72 Lifemaxx PU dumbbellset 2pcs/set (1 - 60kg)

LMX93 Crossmaxx® Powdercoated kettlebell (4 - 40kg)

LMX1171 Power tube (level 1 - 4)

LMX1288.1 Crossmaxx® Premium Battle rope 1,5" 12m

LMX1287 Battle rope with sleeve 12m (various sizes)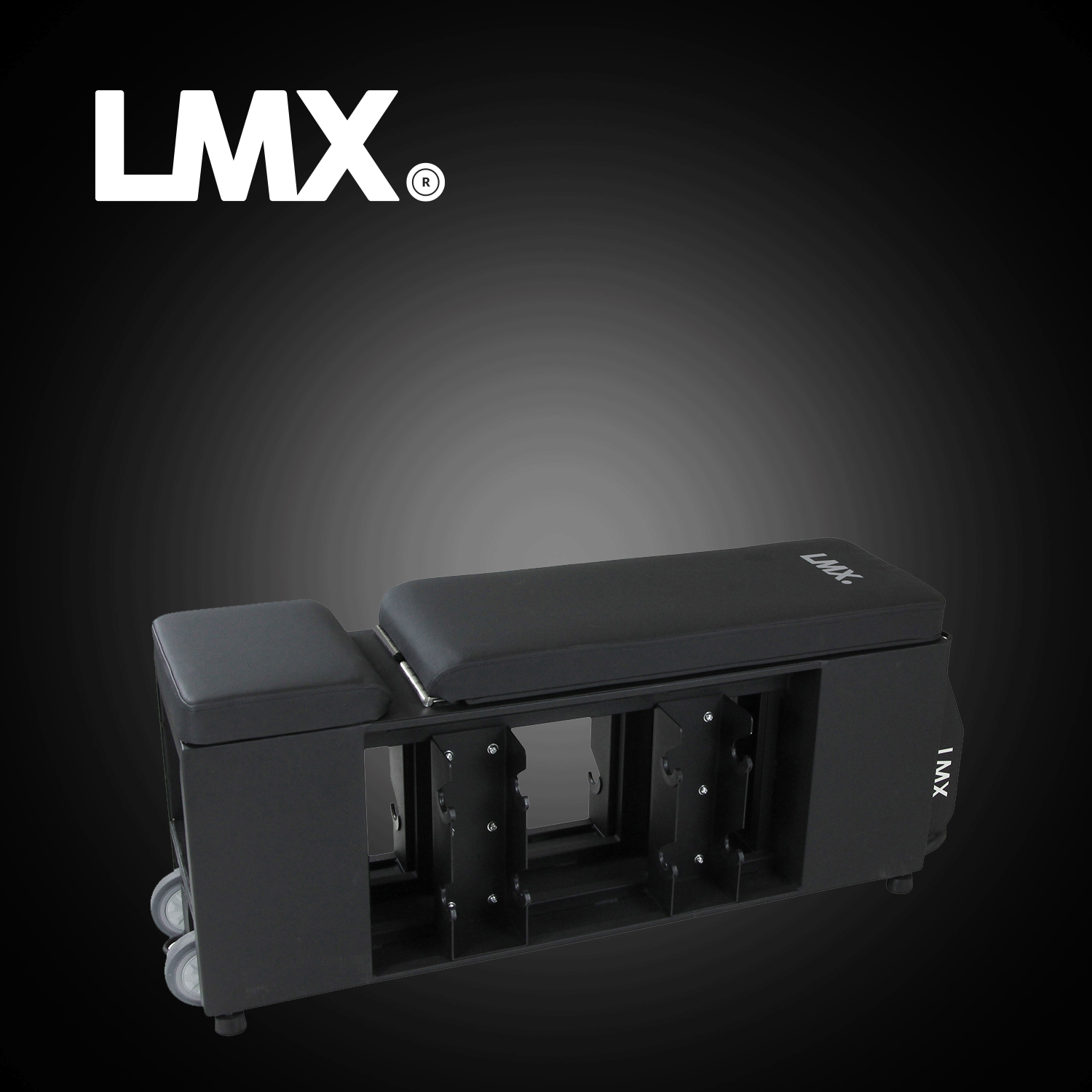 Nicole de Haan
19-02-2020 09:36
Prima bankjes, uitstekend ogend. Degelijk opgebouwd. Biedt ruimte voor 8 dumbells, 1 slamball en 2 kettlebells.
4
stars based on
1
reviews